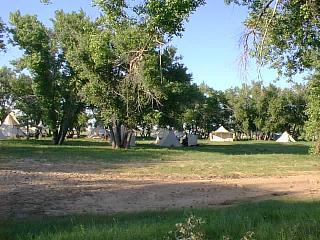 Adding photos back at a latter date.
Thank you!


May 20th-22nd, 2022
We are looking forward to the 2022 Annual Rendezvous this year. Thank you to everyone who attended and helped this past year. We had a good number new faces this past year.

This will be our 42nd annual rendezvous outside Kit Carson, CO. We are going to have a 3 day event this year. There will be shooting events and activities for both kids and adults. Some of the activities planned are as follows:

v - Novelty shoot - It was a huge hit with the spectators & shooters attempting to hit various targets and seeing very reactive hits. This shoot will have an extra $5.00 fee to help with the expenses of targets and prizes.

v - Shoots this year will include as always our Primitive Steel Shoot, Trail Walk Steel Shoot--both with new targets. We will have our Shotgun Shoot which consists of shooting 20 birds. This shoot will have an extra $5 fee to help cover the expenses of birds, loaner equipment, supplies and prizes. Additional events as time & interest allow will be Pistol Steel, Pistol Duel, Primitive Skill Walk, Primitive Archery, Trade Gun Grudge Match & Squirrel Gun Shoot. All the shoots will follow NMLRA range rules and the KCMM posted range rules. Primitive patched round ball ONLY, primitive dress and fixed iron sights strongly encouraged. Please ask if you are interested in Traditional Black Powder Muzzle Loaders and do not have equipment. We will be more than happy to help newcomers to the sport. If you need powder let me know as early as possible. I will have some extra powder available to purchase from the club.

v - Saturday Night BBQ & Potluck Dinner
As always please RSVP for the BBQ "Potluck" dinner for Saturday Evening and also bring an sizeable side dish and/or dessert. See everyone down the trail!