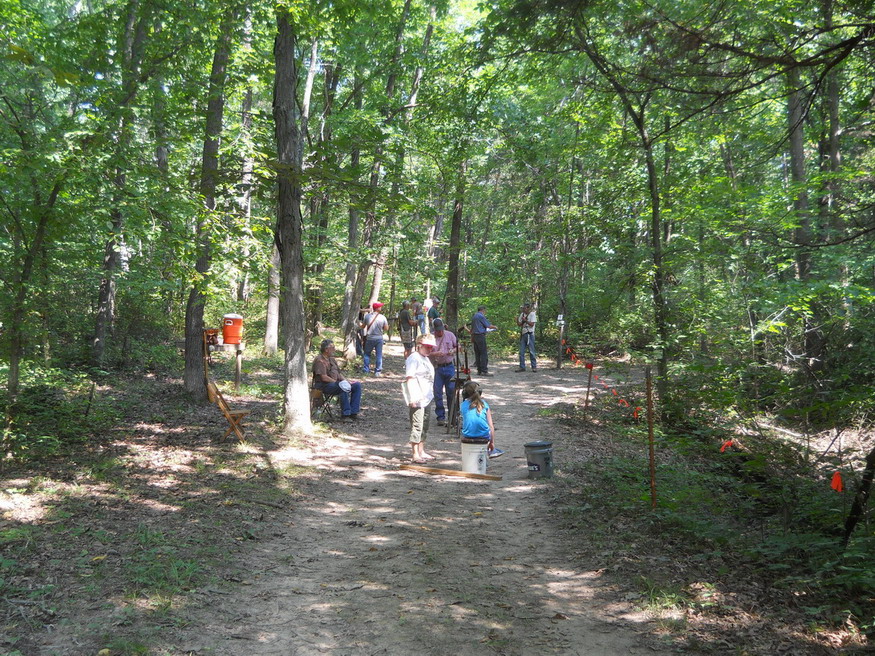 The California Shooters Club is located approximately 5 miles east of California, Missouri
the county seat of Moniteau County. The Indian translation for Moniteau County means
the "Country of the Great Spirit" or more literally translated "God's Country".
This County lies in the exact center of the State; it's shape resembles a check mark.
Traveling east on Highway 50 from California, turn right on Shooters Club Road
(1st gravel road after passing Route K) to get to the Shooters Club.
If you are traveling west on Highway 50 from Jefferson City,
turn left on Shooters Club Road.
The California Shooters Club has their annual black powder shoot in August.
They have a club pot luck dinner Saturday Night.
They also, shoot black powder breach & muzzleloader shotgun at this event.
They also have trade gun, pistol, & most times another side rifle match like
long range silhouettes.
California also hosts the Annual Awards Dinner and Planning meeting at the
end of each season. Before noon they have a "Blanket" prize rifle side match
and open up the shotgun range. Lunch "Awards Dinner" is a pot luck meal.
Following the meal the yearly awards are handed out and a planning meeting
for the following year follows.
last update: 02/24/2019
webmaster: Park A. Wood